The only finger you should be lifting is the one on your champagne glass
I'm looking forward to connecting with you
Share all about your ideas for your perfect day in the form below.
You can also reach me at karen@kdpevents.com or 480.323.8317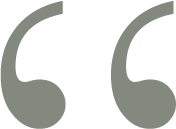 Karen is the first person I recommend to my couples. Everytime. She is exactly who you want as point person when it comes to planning your wedding and making sure everything runs smoothly on your big day. She is the creme de la creme of wedding planners. She knows the industry inside and out, knows exactly how to work within a budget, and knows which vendors to recommend. She is the calming force you need on your wedding day. Nothing rattles her! She is organized, efficient, and just such a sweetie on top of it all! If I was to do my wedding all over again, I'd have Karen as my wing-lady, no question!
– Rachel Leintz
Rachel Leintz Photography